Good Morning Glory
April 19, 2010
And when I saw you, my beautiful companion,
I was certain I was witnessing another catastrophe,
A simple tragedy
In a form so small.
When the sun retreated in defeat and night reigned over the world once again
I perceived you as good as gone.
Your mangled petals appeared wilted, curling in as though you had outgrown
Your space allotted in this feeble world,
Like fingernails or hair yet to be cut, you knew,
You knew your time was soon.
Or so thought I of you.
But to my surprise, my dearest friend, you rose again,
Like the tide, although the shore battled you off for a time
You never could take no for an answer.
And what would this world be without you,
Without your roots to cling in the earth's conglomeration of soil?
And what might the bees feed upon, my gorgeous comrade, if you could not produce pollen?
So you, to my astonishment, bloomed again, in the morning
And as I stepped out on the busy street, I thought of how I
I had noticed you, in your time of turmoil.
It was I who doubted you, in your darkest hour.
And though the night had put you through torture of tumultuous temperatures,
You bloomed again in the morning.
Reflecting upon the conditions you had endured,
I wondered how your delicate petals and thin stem had managed,
Until I remembered that root systems connect you to your strength found in numbers.
And that despite hard conditions you wilt not.
For regardless of the degree of hardships,
It is nothing you were not meant to deal with.
And though it has been said before, with stronger conviction
Destitution and suffering brings vigor and might.
Through darkness shines light, and warmth
Will be felt again.
But after the sun rises, it must fall, again.
May the everlasting cycle take mercy on your beauty.
One so commonly seen yet so rarely noticed.
And though there has been little harm done, I sincerely hope
You were blessed with the perennial nature.
May strength find you on this morning and many yet to come.
And may my grateful morning glory,
Bloom to wish me good mornings again.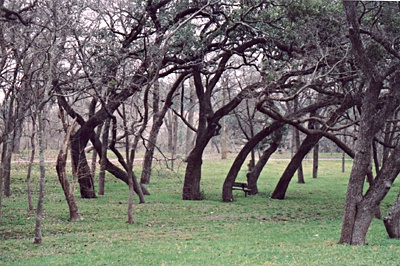 © Lauren W., Robinson, TX