Born and Dead in the Shadows
May 10, 2010
I'm from years of living in other's shadows.
I'm from sleepless nights and vacant dreams.
I'm the Devil's child, and Death's bride.
I'm Fate's advisor and G-d's pawn.
I'm the one you dream about,
The one you scream about.
I'm the one with wiry hair and raging eyes.
I wear a bloodstained halo,
my honesty belongs to Sin.
I'm from the Demon's piercing yell.
I swear to you, I'm straight from Hell.
I'm a book with no morals.
I'm a poem with no rhyme.
I'm from a place called nowhere.
I'm the widow of good.
I'm the keeper of time.
I'm a beast of humanity.
G-d's creation gone wrong.
Yet, I'm the one you beseech for,
I'm the one you reach for.
My shoulders bear the weight of death,
G-d counts down my every breath.
Slowly. Slowly. Slowly.
I fade from this world, buried behind the statue
of Gabriel.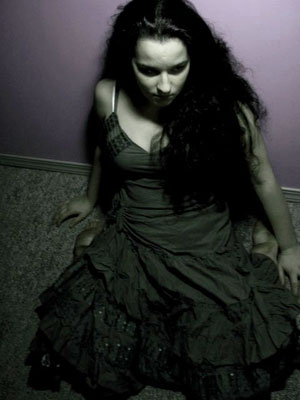 © Brianna D., Everson, WA