When These Wounds Fail
MAG
May 11, 2010
If in the event this is successful,
And I'm able to (and I quote) –

"plug my wounds with words''

Then let me stamp every bitter thought
that comes to my mind, on this page
On these bandages.
I can only hope that I'm not
doubted by my uncertainties
as I stop to wonder
what it is exactly
that I have just written.
No one will be able to relate to this,
And my scars will struggle
To remember how this happened.
Only you will be able to
Understand what this means,
But not until you begin peering,
through my wounds, of course.
Once you begin; trying to mend
My heart's broken pieces
Countless, fragile, broken pieces
And stepping over my broken bones
To scrape up the few good ones,
And rearranging my dead body
To piece my limbs back together,
You will eventually give up,
and come to rest at any rotten
or decomposed organ of your choosing.
Only then will you recognize it all
And then you will say, "I did that"
Yep, that was me,
I did that.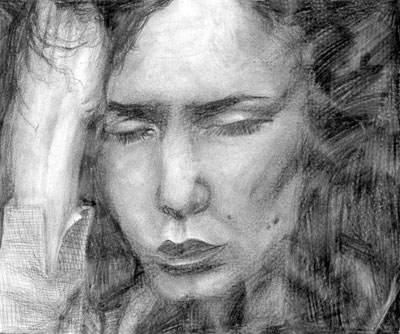 © Fallon K., Baldwin, NY