Brace Yourself For Harms Smile
June 18, 2010
My day is droning by and by

Filled with love and deceit and brimmed with lies.

Emotions stir,

My mind whirs...

Your tongue is dripping honey

And all of your cunning

Is confusing me. Why do I feel this way?

Your fingertips bleed emotion,

Love and hate, so cold

Yet causing friction and commotion...

Wising I wasn't bound to you

By my childhood chains,

Yet so much good

Comes from this bane.

Your exterior is rough;

And interior calloused;

Is there anything I could do

To stop you from acting with such malice?

Your hand reaches through

Your shield of insecurities,

And your voice rings true-

Your hand brushes mine.

Apologies- not needed, not accepted;

You brace yourself for harms smile.

My day drones on.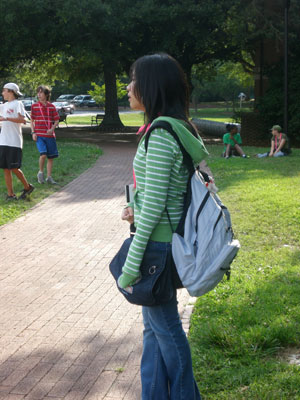 © Lucienne B., Parkland, FL