Get Over It
June 22, 2010
I see the "pretty" girls walk by in the evening
The ones with their cliques.
The teenage girls who date
The teenage boys.

I don't understand them.
I don't understand why they do
The things they do.
Is there some secret meaning of life
I have yet to discover?

I don't wear dark black mascara.
I don't wear eyeliner, blush,
or any of that awkward vampire-glitter.
Maybe it makes them feel like big girls, older.
But why would anyone have the need to feel like that?

I learned the hard way
Boys are a mistake.
Not all of them,
But when you're a teenager
You don't need them like that.
Only the smart ones realize that
Before it's too late.

Cussing only helps when you're in pain;
I read that in a book.
I don't understand why they cuss
The way they do.
Constantly, in an almost obsessive fashion.
Does it make them feel cool or special?
Does it fill the empty void
Inside their hearts?

I don't understand them,
And neither do my friends.
Those few supportive people
Who know enough that cussing is unnecessary.
Most boys will only break you
Instead of building you up.
That with makeup, you can never really be yourself
Around other people.
My sisters.

With makeup, you're concealed.
Some people might like hiding their face
From the world,
But they have no clue what they're missing
When they let go and don't give a flip
What the rest of the world thinks.

They don't matter.
The important people are the ones
Who see beneath your outer shell.
The ones that care enough to pry you open,
Piece by piece.
And in return, they open themselves to you.
It's called trust.
They're the ones you can talk to,
The ones you can turn to.
Not those gossiping, makeup adorning, boy chasing you-know-whats.

So gossipers, beware.
Fresh meat.

I'm a nerd
Outcast
Diamond in the rough.
And someday,
I'll be the boss of you.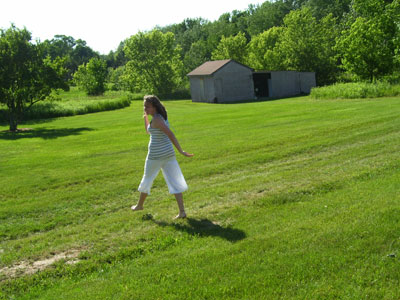 © Jamie Y., Alto, MI