A paper smile.
July 14, 2010
Her paper smile.
Her fake happy glare.
That invisible wall put up,
to hide how she really felt.
A girl smiling on the outside,
screaming on the in.
She silently reached out for help.
Her tears invisible.
Her cries unheard.
No one could see her pain.
How on the inside she drowned, barley able to breathe.
She laughed, along with everyone else.
While on the inside she hurt,
almost more than she could bear.
So this broken girl, held her smile in place.
Pretend hapiness she used as her tape.
but her paper smile, will someday fade.
And then she will finally break.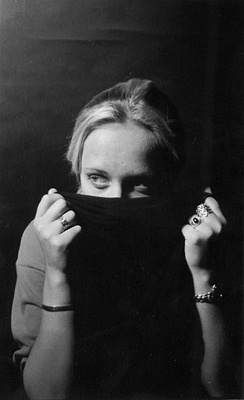 © Hadley B., Marblehead, MA