Finishing the Bottle
July 16, 2010
How many times will I think about you? How many times does the thought of you, even slightly, set off the guilt and sickening feeling in the pit of my stomach?
The most random things will bring about your face in my mind: eye color, the lingering scent of smoke, a cement wall reminds me of what we did, even the act of sitting in the air-conditioning brings to mind a random conversation we had; the list is seemingly never ending .
And with each reference to you, to everything about you, I feel a pang of despair and sadness, mingled with a bit of happiness savoring what we had, if it was anything. I don't want to believe that I let you go, that I gave up on what could have been, and that's why these memories…more thoughts than memories I guess, destroy me. It hurts to think about it, I can't bring myself to be sad over something that truly wasn't more than a "fling," yet why do I think about you so often? Maybe because I do still care about you, or not so much care, but I want to preserve the shred of hope that we would one day become something more, and that if I put the effort in, you'd want what I wanted…it took me until now to see that no matter how much I do, and how long I hold out that it'll happen, that you'll change your mind and want me as your girlfriend, it won't happen, simply because that's not your way.
As much as it kills me, yes I'll admit that you've had such an impact on me…I have to let you, and everything associated with you, go. I can confidently say that I won't forget you or the little that we had, but it can't be a part of me anymore; I won't let the feelings stay with me. I don't regret anything that I did, even that I got attached, but your memories were a little bit of poison that I couldn't drink anymore of, and so I emptied the rest of the bottle.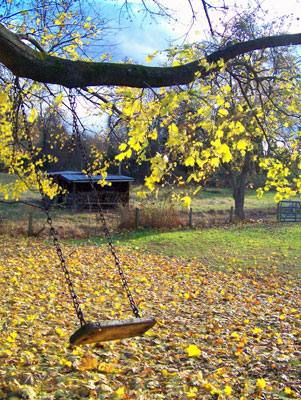 © Margaret G., Hillsborough, NJ