In the End
July 31, 2010
What a day,
It had been such a scare,
The pain was so sudden,
It was so hard to bear

And it was then,
That the thought stuck me,
Just as the clock strikes another hour
What if this day is my last
What if it's the end of my power?

And I bite on my lip,
To strangle the scream
That fought its way up
Through and out of my teeth

My hands are shaking,
Fisted tightly,
And my core is quaking,
As sorrow overcomes me

I'm not ready,
I'm too young to die,
I'll always be too young,
But please God,
Leave me in peace tonight!

Breathing is hard,
Every breath hurts more than the one that passed,
And I wonder,
Which breath will be my last

I can't die now,
So many hopes lying dead,
So many dreams unfulfilled,
And so many thoughts left unsaid

In and out,
I try to breathe
But it's too hard,
There's something suppressing me

So if I die,
I only wish I could know,
How many people would cry,
And how many people would mourn

If I die today,
I wonder-
Which of my peers,
Will be relieved,
Or indifferent altogether;
Which of those imposters,
Will be glad
To be rid,
Of the duty
Of a "friend";
And which of my friends,
Will truly and truly
Be sorry for my end?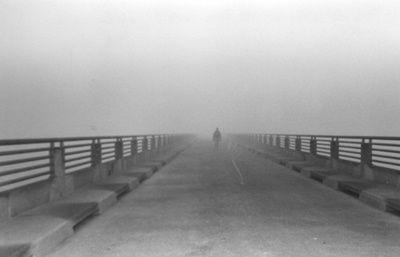 © Becky G., Westerville, OH