Waking Up
September 9, 2010
My dog woke up and saw me; he spoke his peace and left.
The cat came too to ask,
In what hour the sun king would arrive
to grace his noble face.

I rolled my eyes, yawned a minute,
groaned my sighs,
and finally slept on.

In a sleeping state I heard,
small feet make tight lipped movements as they scurried round' the house.

A rattle a boom, a tick then a tock,
I rolled to my side, unperturbed by the noise.

Then the morning zealots rose,
gossiping loudly in indefatigable shrills.
The noise pounding small aches to the core of my brain.

Yet laziness overrides any sense of discomfort
And I barricade myself deeper under layers of blankets.
After a half dozen failed attempts to rise, success strikes at last.

I make the bed,
call the dog,
wash my face and hastily,
find the cat to announce the morning's return.

He dismisses me with a glance
But rises in a slow regal fashion,
loping gracefully to my side.
Our trio journeys to the kitchen to feast on kibbles, milk and cereal.
The morning ritual complete.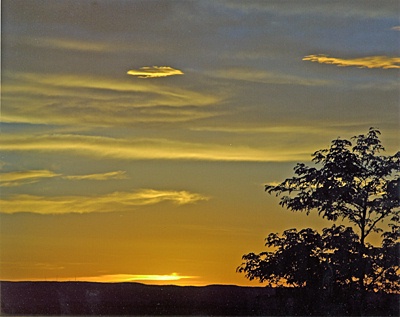 © Elizabeth B., Wichita Falls, TX