The Opposites in Life
September 19, 2010
Life…
is red,
Like freshly-picked strawberries on a warm Spring day.
Life smells of pine trees,
Untouched and exciting every morning.
Life tastes like cookies with warm chocolate chips,
Gooey, delicious, and melting in your mouth.
Life sounds like waves
Pounding on the shore of the beach,
Always changing and never pausing.
Life feels like the fur of a lion,
Coarse and stiff, but exhilarating to touch.
Living...
is yellow,
Like the color of the warm sun shining down on your back.
Living smells like hay in a barn,
Sweet, pleasing, and peaceful.
Living tastes like a Heath bar, new from the wrapper,
With a satisfying sweetness and a crunch of nuts.
Living sounds like rain pounding on the roof,
Exciting and enchanting all at once.
Living feels peaceful,
Relaxing you into contented silence.

Death…
is gray,
Like a gloomy foggy day on a deserted street in London.
Death smells of the smoke of a burning house,
Suffocating you into scared silence.
Death tastes like a non-chewable pill,
Tasteless and hard to get down.
Death sounds like silence –
Empty, haunting, and uncomfortable.
Death feels like a knife,
Piercing your skin, causing deep pain.
Dying...
is black,
Like night without a moon to give you a bit of comfort.
Dying smells like gasoline,
Making you cough and moan in utter distaste.
Dying tastes like pea soup,
Suddenly hitting you with a wave of nastiness.
Dying sounds like wails
Of those who love you,
Their eyes brimming with tears.
Dying feels like sadness…and then joy
As you see Jesus welcoming you into Heaven.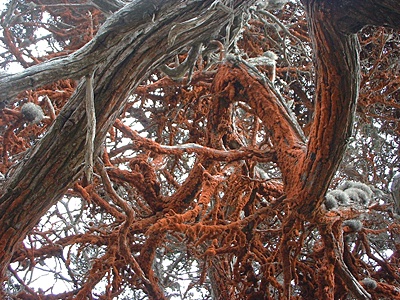 © Tyler B., Buenos Aires, Argentina