I've Come So Far...
October 21, 2010
I took my first steps,
I toumbled and fell,
Now I know how to walk,
And can do it well.

I let go of your hands,
The horror set in,
I kicked my feet and swam,
Again and again.

I opened my mouth,
And said your name,
You smiled and almost cried,
I knew things would never be the same.

My 1st day of kidnergarten,
I didn't want you to go,
But I adapted,
I learned to meet people I didn't know,

I Used to easily fall asleep,
in the car,
Sucking on my thumb,
I've come so far...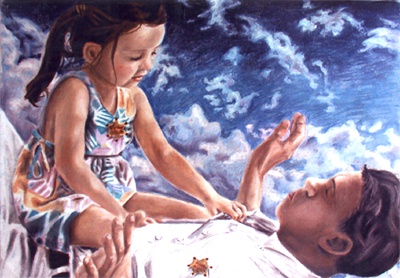 © Meg Sullivan, Andover, MA