Dripping
October 25, 2010
The scarlet slice
stretches
from my knee to my ankle.
Like a thin river, it
twists
down my leg.
The prickly cold
Rushes
through my torn veins and
seeps
through my skin, now bleached out and chalky.
With every beat of my jaded heart,
crimson floods
gently cascade
down my limbs.
I start to prance through the silent dead forest,
but notice that I am leaving a trail.
For miles, a crooked ruby queue
staggers in shambles behind me.
The tips of my fingers
tingle and quiver, and a
rush of cold awareness wafts through the mist:
I'm lost and still
dripping.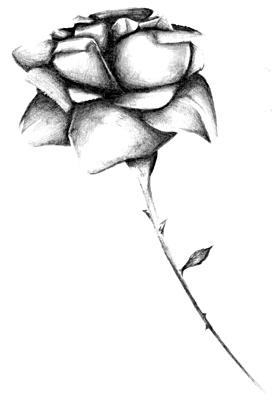 © Yisrawayl G., Philadelphia, PA