Daisies
November 8, 2010
I wasted all my time
Plucking petals off of
Daisies.
I didn't even see you walk by.

He loves me
He loves me not
Apparently the last petal was not
I saw the picture

Of her and him
They were having so much fun
I was plucking petals
Off of Daises.

You came over
With Daises.
I pulled every petal off.
He loves me. He loves me not.

How did I not see that YOU'D love me
Even if the petals don't say so.
YOU'D love me
Forever and ever.

But I was wrapped up in my confusion
of Daisy petals.
Swirling around
As they fell to the ground.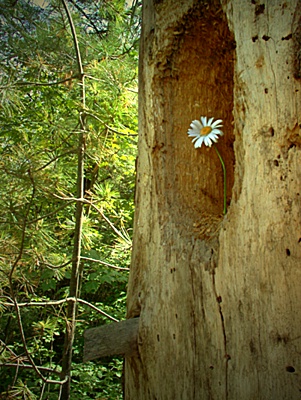 © Anna R, Sudbury, ON, Canada