Goodbye
November 29, 2010
Goodbye to you were the first words she wrote on her final letter
The letter that she never thought she would have to write, things used to be better.

She cried as she wrote it, tears fell from her eyes,
She may just forgive him, for blue blue skies.

The one thing she feels is the miserable part; her heart cannot break when it was never whole from the start

And the things that keep them apart, choose her to cry. And the things that choose her to cry, keep her wanting to forget that final goodbye.

But the memories that keep him with her, keep her alive, and the things that keep her alive, still cause her to cry.

But the funny thing was that she never gave him that final letter,
She threw it away because her tears smudged the writing, making the ink get wetter and wetter.

Things never got better.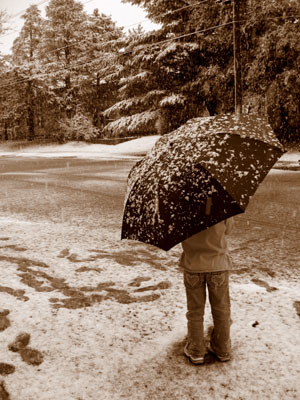 © Hui Y., Potsdam, NY