Another Day
December 6, 2010
Time to start another day
She slips out of bed
Washing the grime
From his hands off
The cold water deadens
The pain.
Powdering her nose
Covering red-rimmed eyes
Erasing all traces
Of last night.
She slips on panty-hose
A sweater
Long pants
Even though it's not cold
Outside.
Hiding the marks
Hiding the pain.
Combing her hair
Curling it over her eyes
So no one can see
Right through her
Like they always do.
She pulls on her coat
Slips on her heels
Reaches for her gloves
And stops, before the mirror
Near the door
To make sure her mask is still intact
Time to start another day.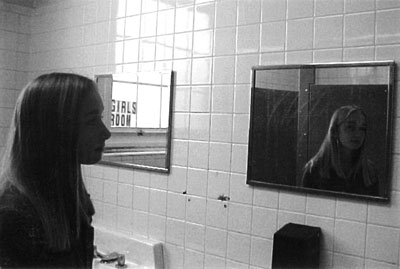 © Jill H., Pompton Plains, NJ