The Meaning of Life
December 23, 2010
Once upon a time, he said
The story's done, and that's the end
Now what do you know?
Can you tell me now where dead thoughts go?
The listeners shuffled restlessly
Well, you know, I thought it was about
said one; The end and then a story begun
The other said; You know, I got
This idea that it was all about thought

He stood and he laughed
and he laughed and he stood
You're all wrong, you know, of course
My story was rather about a horse
But I guess you just aren't quite smart enough
What do they teach you in schools anymore?

They say, please take this color picture
Show us what the world is made of
But you know, I'm color blind
Or maybe I've just a stranger mind
And so I paint the callous eyes
That look upon me from the sky
Now friends and neighbors, take this picture
Compare your gods and your scripture
And tell me, are they the same and one?
Is your world held in by the pages of a book
A gentle hand, a black-hearted crook?
Or just a sky set by the graph of stars
Or maybe ink
Or maybe pink

Oftentimes I go about
And teach of what I know about
They say, what do you know about
The things you always teach about?
And I will say, misunderstanding
Or perhaps just in a different standing
I know that we are in all things
And in all things we are that which we are
In all that we are wherein we are with
Nothing more to bear, and nothing more to bar

Let's say you were to stretch these words upon the page
Drink them, dream them, cast them on the stage
And tell me now, what do they say? Can you finally see my face?
Perhaps you now you can see the world -
Do tell me what you know of now!
Is it what we have and what we have not?
Or just a dream or just a ream or again that idle thought
Are they silly, futile in end as in to begin
Can you yet tell me where lost thoughts go?
Or, in the end, do you just not know?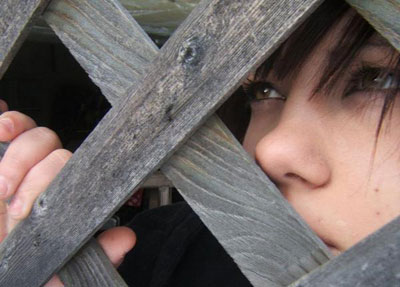 © Krystal B., Bloomingdale , IL