Her name was Sandra.
December 25, 2010
i watched her
everyday
and she came in and out
just walking by me
everyday
she never noticed me
never.
even when i said


"miss, you dropped this."
she hadn't dropped anything
but i threw a coin at her feet and picked it up for her and tried to look
OK
because i'd been trying to work up the courage to just say LOOK AT
ME

for weeks.
or months.
my whole life

seemed revolved around her whenever she pushed her full hands (with work and equipment and magazines and a book i bought the day after i saw her reading it)
through the cafe doors and sat
metres away

everyday.

i watched her
call people
pick up calls
ignore a few if the book was good.

(and many times it was)

i watched her drink coffee
black.
two sugars
she's sweet enough
it made it too much,

too much to bear.

then i walked up to her one night
it was 6pm

she'd be going home after this
it was late
later than usual.


she walked in, and stood in front of me
i swore she must have gotten the wrong person,
or ... anything that explained it.



she said

"do you fancy a drink?"

i stuttered a reply
of course i did,
"of course"

and she walked up to the front
black coffee, two sugars
capuccino with one sugar and a chocolate muffin.

how'd you know?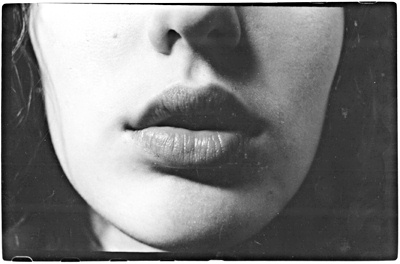 © Samantha A., Southbury, CT