Old Friend
January 12, 2011
It all began on that fateful day
at 9:26 AM.
Three years old, I met you
with your little pink head fastened to
soft, elastic arms that gave me a continuing hug
that felt like a weight at first.

I got used to it. The process of waking up and
slipping your ready, willing arms
through the metal clasp and
fastening the loops, then saying goodbye
and placing you on my nightstand at 9:30 PM—
It became a ritual.

Some blissful years later,
You got lost after a visit from our
Bright-eyed, creeping next-door neighbor
(they say the grass is always greener.
maybe watches are greener too).
So you reincarnated into the
new one.

Sadly,
As the mud puddles of childhood swept by
And middle school and homework arrived,
I forgot you.

Occasionally you were grabbed by the appendage and
Stuffed in a shadowy corner of my bag.
This process went well
until you suddenly lost your way again.

Preoccupied with the bright clouds
and ink stains of my life,
I neglected the corners my snow-plough had missed.
I forgot to look for you.

A month later I spotted a familiar friend
frozen
a twisted, locked arm raised
in a snowdrift by the bus stop.
The time of death sneers at me:
9:26.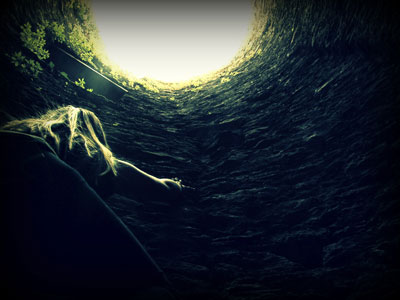 © Caroline C., Coronado, CA