I want to do whatever I want
January 25, 2011
I want to scream.
I want to laugh until my jaw goes numb.
I want to eat as many apples as my stomach can handle.
I want to watch every dawn.
I want to watch every sunset.

I never want to fall apart.

I want to run as far as I can, dressed in white, bare-foot across the plains of grass.
I want you to watch as I let myself go.
I want to imagine as many fairy tales as I possibly can.
I want to play princess for as long as I want.
I want to lay in a puddle of water, soaked with my clothes sucked tight to my bare body, showing my free self.

Showing my young innocence.

I want to hold your hand as we leap off a cliff into a mass of water, or the open air.
I want to talk to the people beyond...

I never want those wishes to go away.

I never want to be a clone, stuck in the world's society, playing my role all alone.

Cause baby, I'm one of a kind.
Jump upon my fun wagon and lets do whatever our imaginations want to do, to unwind.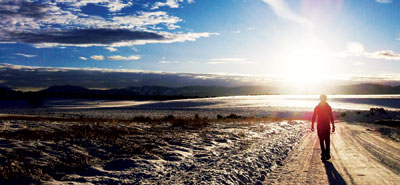 © Brendan P., Carbondale, CO