Fairytale
February 3, 2011
All I wanted was a fairytale
And when I found it they wouldn't let me have it
All I wanted was someone to sweep me off my feet
And when he did they told me it was wrong

It was the first time I felt like someone I liked
Actually CARED about me
Not just interested in me for shallow reasons
Shallow reasons like those other guys did
Those guys who left me when they knew
I wouldn't give them what they wanted

But he was different
Things were easy with him
He tried to get to know me
That's what I wanted
Someone who was willing to be friends FIRST

The little things he did for me
I'll always remember
How they warmed my heart
I'll always remember
How we laughed and smiled together
How he let me win at Tic Tac Toe
How he asked the DJ to play my favorite song
At that dance
How he then pulled me in close
And held me tight
And was there to catch me when I fell

But they made me believe their side
They didn't see how things would work out
They didn't see how we could be together

So I'm still waiting for my fairytale
Waiting for prince charming
They say that there will be someone out there
That will do the same sweet things he did for me
But it will be better
And it will be right
But is love ever really right?
Can I have more than one fairytale?
Or did I loose the only fairytale I'll ever get
Because I was afraid of them?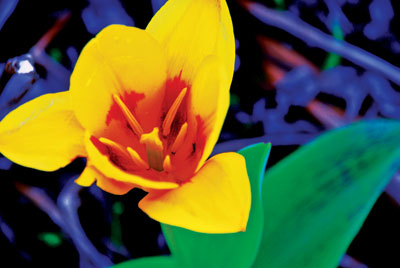 © Hannah B., Princeton, IL