Ghost
February 16, 2011
I found you in the rain,
shoulders hunched over in surrender,
lips parted slightly in a silent prayer.
Your hair stuck flat to your face -
as the cold night's tears
washed away your sins.
I'm here for you, I whisper.
Your eyes flutter open
and look at me searching for an answer,
an easy way out.
You say nothing and bow your head.
I want to hold you close -
but I am a ghost to you, a lost soul.
And I never seem to be able to touch you.
I can only watch from afar -
and my soul dies again.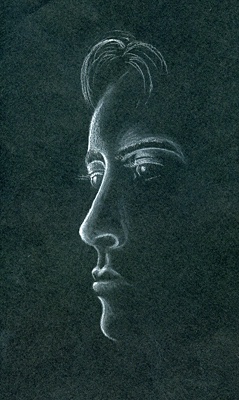 © Carlos S., Glendale, AZ