Make-Believe
February 15, 2011
We'd dream about fairies and dragons,
And who we're going to be.
We'd dream the world was peaceful.
This is what we'd see.

We'd pretend all people love,
And all will be loved back.
We'd pretend the world was perfect,
In nothing would it lack.

We'd find that we could be,
Whatever we wanted to be.
We'd find that every place,
Was a place we wanted to see.

We'd say there was no war,
No heartache, and no crying.
We'd say we never found,
Any reason for the fighting.

We'd forever lay in meadows,
And never forget home.
We'd forever see the brigt side,
For there was no limit to what we could roam.

Back when there was hope in every single corner,
And we always had something to achieve.
Back when we could reach for the sky,
And the world was make-believe.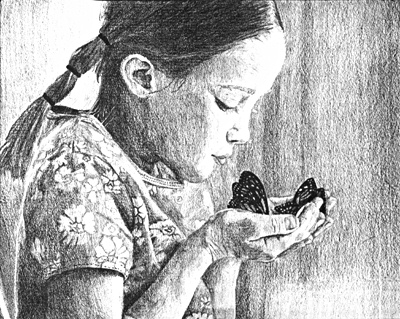 © Alina L., Holland Patent, NY