Blind Love
February 28, 2011
His body,
His hair,
His face,
Can't compare to his eyes.

I get lost,
Swept away,
Carried away,
With no care about time.

There is warmth,
Youth,
Love,
In those beautiful brown shades.

But no love for me,
No room for me,
Someone else took that place.

He looks at me,
He smiles at me,
He laughs with me,
But still he only sees Her.

He touches me,
He comforts me,
He hugs me,
But still it's Her face that rules his mind.

No way to get in,
No key in sight,
To get inside,
And take the place I wish for most.

He'll wait for Her,
He'll stay for Her,
Hell, he'll quit breathing for Her,
As long as he can still see Her.

I'll cry over him,
I'll long for him,
I'll dream about him,
Because I can always see him.

But still he's blind to me...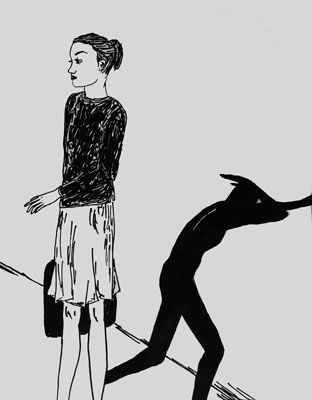 © Natalie D., Ames, IA