What is Love?
March 2, 2011
Oh, please do tell,
Why all I can write about is love?
Why is it,
That all I can describe
Are these fantastical relationships
With imaginary people?
And how can I
Write with such passion
About something I have never experienced
With such strength as I describe?
Why are these words,
The ones flowing from my pen
Declaring my emotions
Which I have not felt,
For someone whom I do not know?
And what is love anyway?
Is it the butterflies in your stomach
When he speaks to you?
Is it the warmth that fills you
When you do something
For someone else?
Is it having a best friend
With whom you can trust all of your secrets?
Is it Prince Charming
Sweeping Cinderella off her feet?
Is it when you sing or dance
Or do what brings you happiness?
Or is it all of the above
And ever so much more?
Yes, love is indefinable
And some forms I have felt,
But one day, I know I will
Find what I am seeking
And finally be able to write
From experience.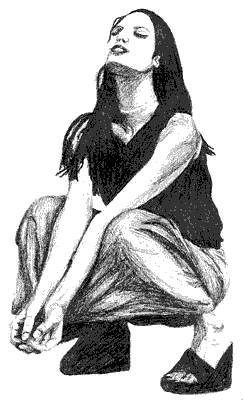 © Danielle B., Cordydon, IA