My Book
March 26, 2011
I read the book because it is easily understood.
It is clearly written and what needs to be said across the pages are simply stated.
It reveals every detail of the truth without holding anything back.
It has no secrets or doubts.
It is understanding and patient.
It doesn't mind if I put it away for a bit.
It won't hold a grudge against me.
It won't make me upset.
It won't walk away or leave me.
It is my escape ticket to another world.
It helps me to relax and ease the stress.
It is always by my side.
It is what I wish you would be.
I will return you for now because you are overdue.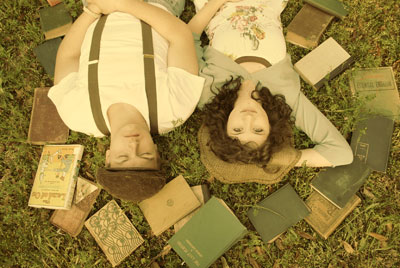 © Gabrielle A., Pensacola, FL