Love <3
March 25, 2011
I've planted a flower for you.
In a field. It's been covered up
By a glass box.
Safe.
But one day
I decided she was
Strong enough
To be uncovered
Strong enough
To face the world.
The flower stands tall
For a day.
But then
A girl
Holding hands with
You
Stepped on
And killed
My flower
Her name was
Love

You tried to fix it
You bought me a
New flower
Named Friendship
I liked Love better.
But I'll make Friendship work.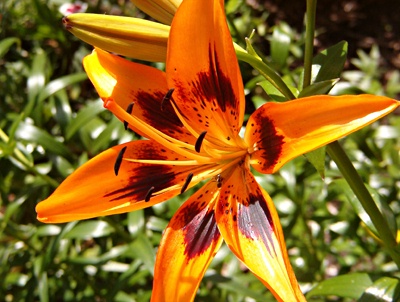 © Terrin C., Humboldt, IA