For a long time..
March 25, 2011
For a long time I used to hate myself.
Everything about myself.
My weight.
My hair.
My looks.
My personality.
Everything.
For a long time I used to hide from everyone.
I used to be scared of what others thought of me.
I used to believe I would always be nothing.
A nobody.
For a long time I tried to change myself, so for once in my life I would feel something other than failure.
I was always trying to change the best in me and replace it with something I wasn't.
Something I thought would make others like me.
For a long time I grew unhappy, for I was trying to get others to like me and wasn't even thinking of myself.
For a long time I was changing myself, until one day I grew tired of thinking of everyone except me, and it was that day when I told myself,
"Screw all of those people. If they don't like me then fine. I don't need them in my life."
And it was then, in that very second I told myself that I will be "me" in front of everyone.
I will live my life like I want and I will not let others bring me down.
For a long time I thought I was worthless.
A failure on this planet.
For a long time I tried leaving the true me and place it with something better.
Someone better.
But for right now I feel like me, and it's is the best I've ever felt.
Me is exactly what I want to be!
Me.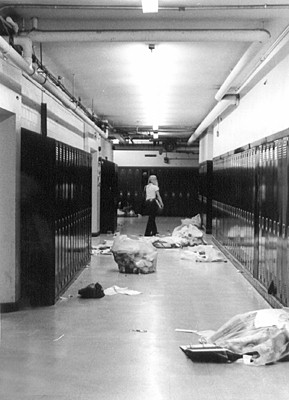 © Halsey S., Marblehead, MA