Sleep Deprivation
April 13, 2011
It's only Tuesday, I sadly said
With smoke illuminating from my head.
I'm half asleep, I'm mostly dead,
I wish I could just sleep instead.
I can't do science, I can't do math,
Trigonometry will feel my wrath.
I've chosen one simplistic path,
To head on home and take a bath.
Tomorrow's Wednesday, wait and see
What that day has in store for me.
I'm too lethargic to simply be,
I just need sleep and some tea.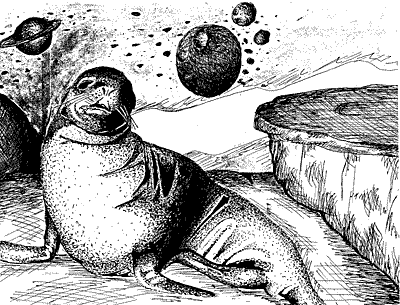 © Casey C., Rockport, ME