Writer's Block
May 18, 2011
I'm being serious.
Writer's block isn't just a hassle--
It's a hazard—my senses are already in delirium.
It strikes—ain't it mysterious?

Unpredictable and ruthless,
it stalks you during a term paper
During an essay, the beast leaves you shoeless.
Snap back at it, and it renders you toothless.

It creeps and looms above your head
like a hungry animal; in its stomach
your nice juicy words are digested and left unsaid
kick it, race onward, and try to stay ahead.

You fight it, and so the battle begins.
but try as you will, your fate is sealed because-
No matter what you do, you're doomed to its whim.
Worst of all, it's all happening in yourself, within.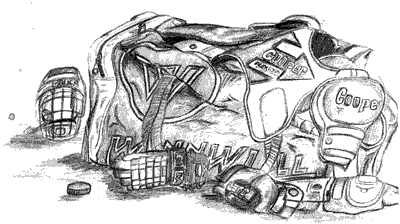 © by Casey C., Rockport, ME