Ode to the Ab Workout
May 18, 2011
It's weird.
Crunches, leg lifts and planks
don't give
instant gratification.

They just make me feel weak and
hopeless
while in the process of working out.

Sometimes it doesn't feel that way
And it's worse
because you
have to work harder and
Push yourself a little farther.

But the reward appears a day later.
when I wake up, the obnoxious soreness
sings shrilly.
It makes me smile nonetheless, because
it's fun!

It's not pain, it's pure fatigue
and I feel some gratitude for the tiredness
because it reminds me of all the work I did.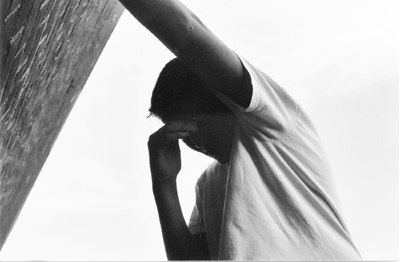 © Dillon O., Pompton Plains, NJ