Feel it Alone, Always
June 12, 2011
It was too much to bear.
Health and Heart.
Physical as opposed to emotional well being.
Hurt, pain.
Sad, mad.
Give me reason-
Forget it!
We won't ever be.
And I know
Its the kind of love that will never show.
Cry some tears.
Scream some screams.
Stab a scab,
And leave it be.
Let it end,
Lose your friends.
Cry on no one's shoulder.
Lost. Alone.
With no where to go.
Keep it in.
No one will know.
Closed up like a dam.
That one day will break
And the water will flow.
Lose it all.
Lost in the sea.
Waiting to drown,
As you let everything be.
Be alone,
Stay alone.
That's how it is,
And how it will always be.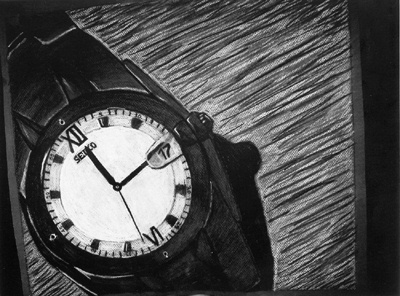 © Rachel U., Danbury, CT