Anserws
May 5, 2011
Sitting on an endless sea,
Waiting for it to wash away my dreams;
My confusion, my thoughts,
Wishing I could dive and go, leave it all behind
Start again anew.
And then I hear a strong beating from inside.
It pushes and strains, willing me to come up to De surface
And the wind whispers in my ear:
"Listen to your heart."
I try to ignore the pain when I ask:
"Why? Why don´t I know what I feel? Why do they choose to ignore me?"
The wind blows harDer and says:
"Listen to your heart."
"I don´t know how!" I say, agonizing.
And the wind screams:
"Listen to your heart."
The sea swallows me.
I can´t breathe,
And sudDenly all I can think about is him,
My friend,
The one that I had never felt my heart beat fast for.
When his face comes to my mind my heart wants to leap out
And I let it, because it pulls me up.
When I come out, the sea soothes itself.
I have listened to my heart at last and I know what I feel
I know who notices me
And I know why I didn´t know what I felt:
I didn´t listen to my heart.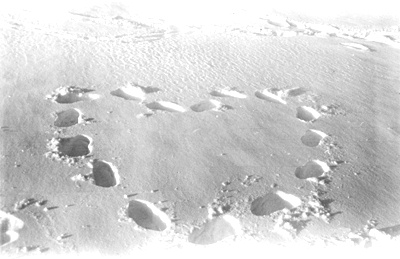 © Kim B., Marblehead, MA