From Paper To Best Friend
June 22, 2011
I once knew this guy,
who was pretty amazing.
We were the best of friends.
Talked almost 24-7,
it was like 15-6.
We talked to each other about almost everything!
Then one day,
it all changed.
We started growing apart.
Further by the second.
One day,
we just,
stopped talking all together.
It started to hurt me.
It started to make me feel like something was missing,
from my life.
I would find myself drifting off in class.
Thinking about our good times.
Then one day,
something was said,
and i didn't care anymore.
Now,
its been a while.
And i think back to it a lot.
How,
he was an amazing guy.
How,
he was always there for me.
How,
we were never far apart.
How,
we were almost always on the phone.
How,
how,
how much i truly missed him.
No matter how much i wanted to deny it.
I thought about the four years,
the four long years we had been friends for.
And i thought about that one day in sixth grade.
It was the day we had met.
We were in line,
waiting to go to our lockers.
And he was standing next to me.
He had a fortune teller.
Those little paper ones.
And he turned to me.
And said "Pick a color"
and he smiled that devious little smile of his.
I always think back to that day and smile.
Because,
who would have ever known,
a little piece of paper,
could make two strangers,
the best of friends.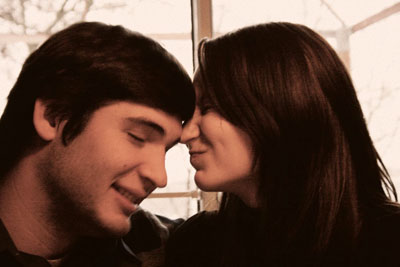 © Hannah L., St. Louis, MO