Runaway
June 19, 2011
The road splits into two.
My breathing worsens and I'm approaching a choice that must be made, and cant be avoided.
Left, or right?
Which one should i choose?
The sirens move closer and force my decision upon me.
Right.
I look ahead, i see the streetlights leading me towards my future.
There was no stopping it, the sirens caught up with me and in cased me.
There was no avoiding what was to come.
Even though it could have been.
I try to runaway from the choices I've made.
But, they always catch up.
No matter what i do, i always have to runaway.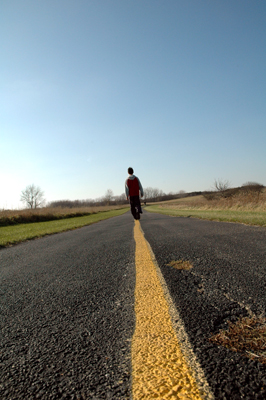 © Seita O., Palatine, IL