burn out
July 22, 2011
There's a lightbulb
flickering.
Just flick
flick
flickering
and reminding me
that I'm cray
craz
crazy.
Heh.
It's struggling to stay alit,
a heroic battle of perseverance against the dark.
The dark.
The dark is where I lose myself
to my thoughts.
To my unacknowledged feelings.
To my buried memories and orphaned ideas.
The dark.
Burn out little lightbulb,
it's okay,
you've done your best
but your best wasn't good enough.
It never was.
The dark.
Even at your brightest,
you never protected me
from the dark
little lightbulb.
You never kept me shielded
from the dark.
Safe from the self-doubt.
Guarded from the sorrow.
Even in my room free from shadows,
even when every crevice was lit up bright
a summer day,
the dark still crept in.
It shimmied its way under the door.
It oozed through the windows
and closer
and closer
and closer it made its way.
From the floorboards it moved higher.
Closer
and closer
and closer.
To my bed.
There is no monster in my closet.
There is no monster under my bed.
The only monster that's around
lays restless on my pillow and
beats tireless within my chest.
The dark.
It doesn't really refer to the light.
Little lightbulb burn out now,
don't you see?
You never helped.
I was never safe.
The dark cannot be scared
by your ever diminishing shine.
It cannot be halted
by your incandescent glow.
The dark.
I am the dark.
Oh little lightbulb,
how do you propose
to protect me from myself?
Burn out, little lightbulb.
Burn out.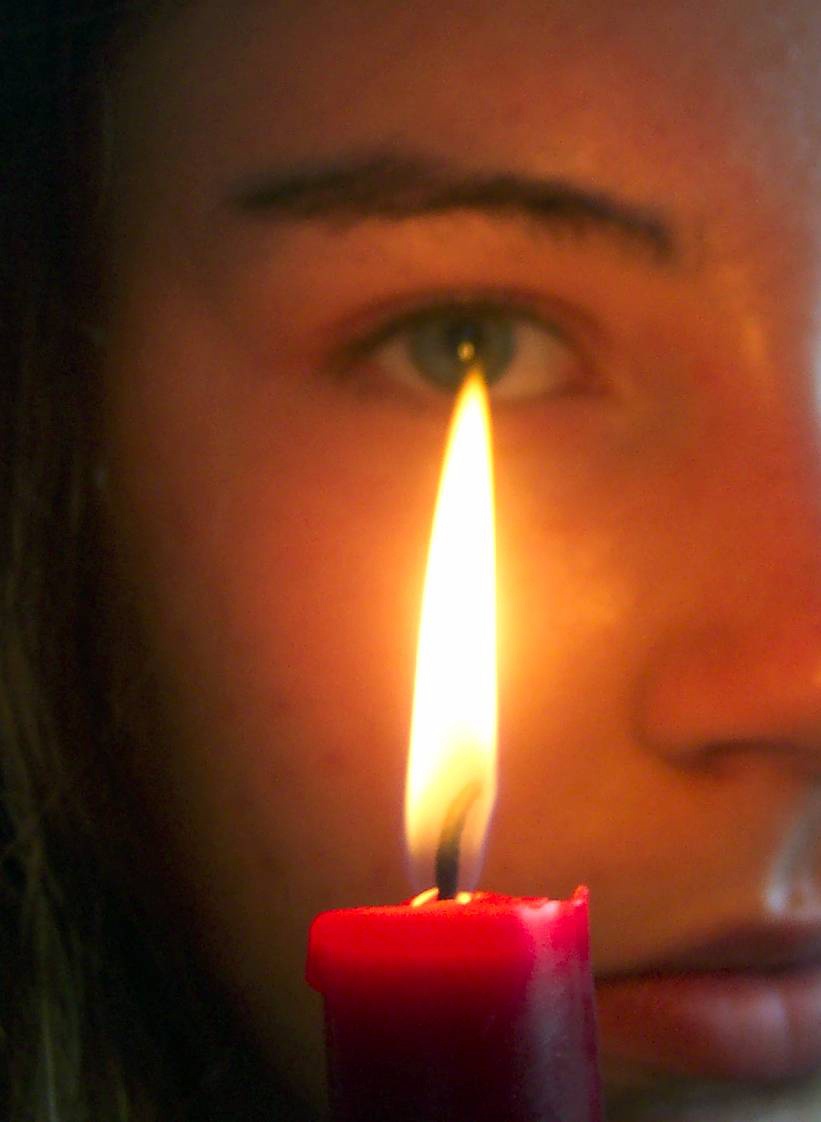 © Elise S., Clarksville, MD