A Velvet Dream
June 8, 2011
Distant laughter beckons
down a dim corridor.
Each echo mutes it a bit more
until it reaches my ears as a hollow, frightening imitation
of jubilance.

Rose-petal carpet so silken at my feet
winds beyond visibility and flickers in wavering firelight,
rushing between mahogany confines,
with a voice that seems to praise and seduce.
So soft, so sweet!

Floral perfume lingers long past its release,
seeping into the fibers of each fabric
and burrowing deep into my skin,
as if longing to intermingle with my blood.

Tap, tap
Following the crimson ribbon,
each step releases the floral toxin
to cloud my mind and divert me from my path.
Tap, tap
Following my heart rather than my mind,
it becomes more real to me than the carpet under my feet.
The laughter grows loud and clear.
Tap, tap
Ringing in my ears,
it is not too soon
to turn away.
Tap, tap
It is too late.
Tap, tap
I collapse.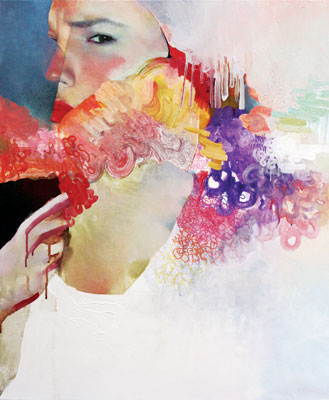 © Winston C., Jamaica Plain, MA