Forever in Faeiretale
August 13, 2011
I am that little girl,
two feet high,four years old,in the pink lacy gown,
with the bright purple sunglasses,
a plastic crown in my hair.

I am Cinderella,
escaping from my my world
into a beautiful dream
where nothing can go wrong

I am Rapunzel,
trapped by my thoughts
and feelings.

I am Aurora,
looking toward tomorrow
a brand-new day,
a second chance,
without nightmares.

I am Snow White,
running from evil,
finding friends along
the way.

I am Thumbelina, very small
in such a big world

I am a little princess ,
as all the little girls
dream to be.
In my imaginary world of make-believe.
In this play-pretend
dress-up world
I can be anything,
do anything,
dream anything.

I am a not-so-little princess,
five-and-a-half feet high, fourteen years old
dreaming of the day
when my prince shall come.

I am only grounded in
reality
by its heavy burdensome weight
that comes
when one tries to grow older
too quickly
and ceases to imagine

You are never too old for dressing-up games
You are never too old
to stop dreaming on.
We are all little
princes and princesses
at heart.
Don't stop
dreaming, hoping,
imagining,
and believing.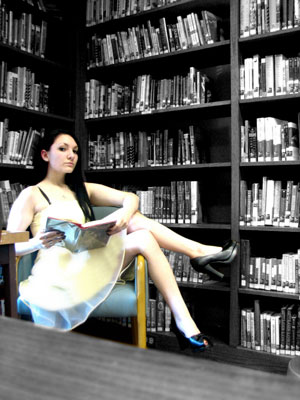 © Jessica F., Bradford, MA