The Happy Death
August 13, 2011
My eyes lie there, right next to your beautiful form,
and they lay open in awe of your glorious aura,
waiting for perfection to cease, for fantasy to end,
yet it doesnt.
The faithful clouds come together, and begin to let go of their lovely drops,
one by one they fall, and the thunder puts its hands together in harmony,
for both forces know that such is the only way to wet the eyes of the admirer,
for his eyes refuse to close, for his eyes would rather endure a thousand whippings than
lose sight of this breathtaking entity.
A ball of light is emitted from my chest,
it purely waves with a peaceful smile and floats into your warm body,
your lust filled satin body,
and I only gaze with surprise screaming within my senses.
I fall.
Drop to my knees, and smile suddenly,
for I know I am crossing over, but I am happy;
the last thought within my soul will be my love for you.
Angel, my love is yours, take it and do it justice,
for you are the only one who deserves to abuse it.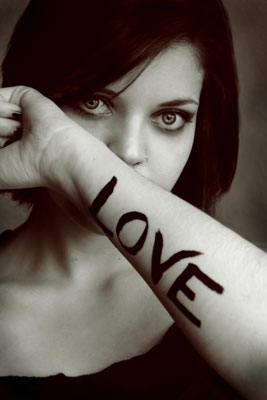 © Michelle B., Blairsville, GA