Secrets
August 16, 2011
Will you keep my secret inside?
Or whisper to the passing tide?
And reveal it to all who maybe care
Perhaps, better, in truth, not to dare
To risk, and them with this burden trust
It is not more noble than to rust,
Expose the labyrinths of your soul

But you still may say, this is not so,
Your soul is no iron can
Then how, do tell, to span
This chasm of questions, doubts,
If every other person shouts
In order not to hear
The secrets which you share

I speak, and you listen, enthralled
None to find out the reason you called
Out in your dreams, rebirthed with desire
To tell them the words and feed the fire
In the secrets of their hearts
Which might exist
Will you keep my secret inside?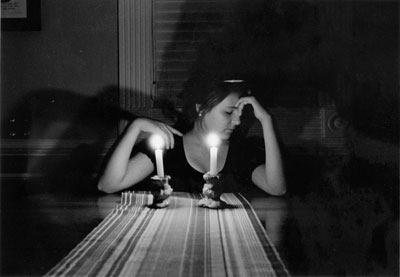 © Eleanor K., Bethesda, MD