When I Had My Feathers
August 8, 2011
Before I had my feathers
I would stare at the sky;
see - birds flying, rising, colliding singing,shying,venturing -
and shout,"I will live to suck the marrow of life!"

Before I had my feathers
my Pulsing, Rhythmic red laid bare to the light
protected only by my pure down
"Surely, I will live to see the treetops."

Then I flew.


down


drifting




away

- becoming stronger, thicker, opaque


And while winging across a whispering cloth of blue,
green fronds concealing, this liquid mirror buried deep; I saw


The wings I had so long sought -
were featherless.

the crystalline sky -
inverted.

And as the silk disappeared,
the sky fell from me

In a cloud of shed feathers.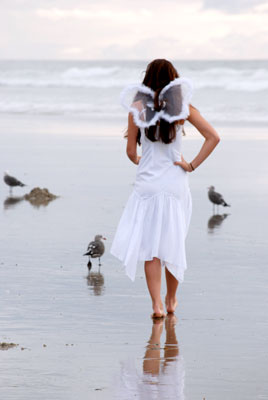 © Junia Z., San Diego, CA