Stand By Me
September 9, 2011
The thing I want the most, yes, the thing I hope for tomorrow.
Someone to like me, someone to stay by my side,
Anyone in particular?
Maybe.
Anyone for sure?
Nothing is for sure.

More than a pretty face,
definitely.
More than the cover of a book,
oh yes.
Someone with sustenance,
and a brain.
Someone who can make a stand,
And make it, next to me.

Living, in every sense of the word.
Caring, and uplifting through time.
Believes she is boring, yet never gets bored.
Imagination is key,
being alive doesn't mean you are living.

Anyone can think, but a select few can stray from the
herd.
To have thought, and to think for yourself.
A difference of epic proportion.

Someone who is content?
Yet strives, and thinks, and tries?
Check, and check.
This person may not be near, but I know she exists.
Someone who, eventually, in the ever so near,
yet seemingly far away future will take their place next to me.

Someone who will stand.
Stand by me.
Throughout time, and endless trial.
Stand by me.
Head held high,
Standing by my side.

To earn my heart,
To steal it away,
To keep it,
Is to never stray away.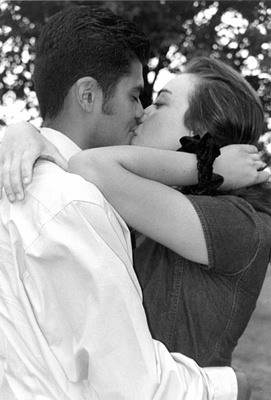 © Yaniris M., Boston, MA