Haunting Melody
October 8, 2011
I ran into the room. I could hear and see the haunting melody coming from the piano. The notes seemed to float off the page. They were spinning, dancing through my ears.

My sister left, the piano now silent. I climbed up onto the bench. She had left the music on the stand.

My small hands brushed the keys. They were black and white like an old photograph. Putting the music away, I started to play.

The melody I played was different, not what my sister played. This was a song from my heart, filling my soul. The music made my soul want to break free from it's bodily constraints.

As fast as the music came, it was gone. Lost in the mists of a mind overflowing with imagination.

Gone away. The music was gone. Until the next time my mind was set free, the slow haunting melody- disappered.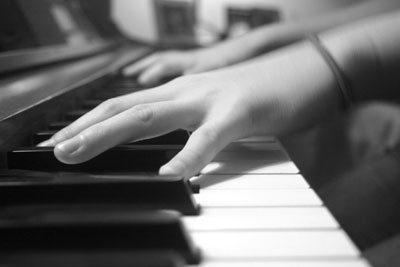 © Elizabeth S., Newton, MA