The Girl By the Sea
November 11, 2011
The transparent skin that was once as charming
As the translucent glow of sharp shards of glass, so disarming.
Bold lies told to the faces of everyone who asked,
Those burlesque smiles so carefully masked,
But the truth of the sorrow would leave all aghast
Because the bloody stains of these handprints are oh-so alarming.

The girl by the sea
With her translucent skin and dizzy dreams
Tells the story of the boy who's made of glass
And how he would make pain appear and make it last
Her fabrications are now a thing of the past
Her demise was a tragedy unable to forsee

How long will it take to feel the burn?
Longer than lasts love's strongest yearn?
Because there's so much blood and yet no pain
As the hunger of violence cannot be sustained
The acceptance into Hell is awarded with heavy acclaim
The reward was exceptionally earned.

Heart, you have never raced so fast
As you did when you lay eyes on the boy made of glass
But the young love you possessed would be unrequited
Now his sharp shards of glass no longer frighten,
And their sharp edges do nothing more than brighten
And the heartbreak will no longer last.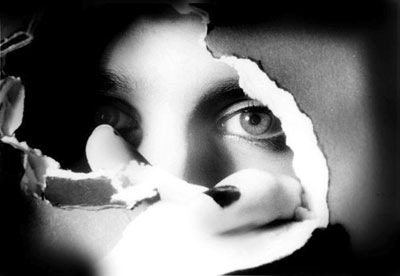 © Tabatha B., Peoria, IL