Bona Fide
December 5, 2011
She's losing herself.
Trying to believe.
She wants help
But she's to weak.
She doesn't trust her own self.

But she knows she must change
Her ways.
She's coming undone
While stuck in this maze,
She keeps running from the gun.

She doesn't want to be afraid,
She wants to awake
Knowing that she's okay.
She's tired of the sobs that shake
Her every night and every day.

Her reflection in denial,
It shows the girl only what's on the outside
Nothing about her inside trials.
Tomorrow, yesterday and today she lied,
By putting on a smile.

I don't want to be afraid.
I want to awake, knowing that
I
Am

Okay.

I'm tired of crying
But I'm not out of tears.
My heart is sighing
And bursting from
All
These


Fears.

I don't want to be afraid.
I want to sleep restful nights.
I'm stuck here in the shade.
In me, there's
No
More

Fight.

Goodnight.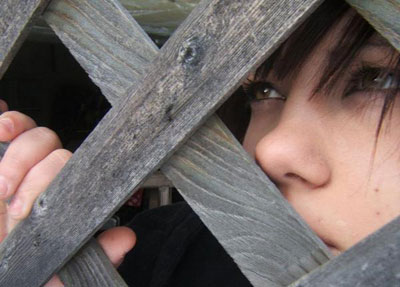 © Krystal B., Bloomingdale, IL