Worth Thinking About
January 1, 2012
I just...

I'm at a loss for words now.

I don't know what to say,

But your problem was that you didn't

Know what to say either.

But yet you didn't have a problem saying anything anyway.

Maybe you should've thought before you said anything...

But you didn't, because apparently thinking

Is too much to ask.

I don't wish you to die,

I don't wish you to be in pain,

I just wish you to dissapear.

I wish you to dissenegrate.

Because the worst thing about knowing

That you don't belong to me anymore,

Is having to see you every damn day.

Having to see those lips that I kissed,

Having to see those arms that had once

Wrapped themselves around me.

Having the few memories attack me,

And wonder if you ever really loved me,

Or just my body.

Just the fact that I would kiss you,

The fact that I was ok with you kissing me.

Because no one else would.

You had me convinced for several days,

That I was actually beautiful.

That there was someone that thought

There was something more to me,

Than just pain and tears.

Now how can I believe?

I don't even know if you ever thought

That I was worth thinking about.

That there was a different side of me,

That anyone could actually love...

Who could love me?...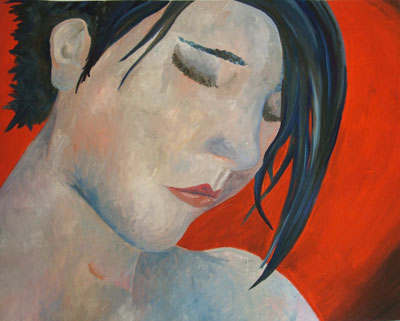 © Lindsay S., Billings, MT