Love Me?
January 13, 2012
You and I.
Me and you.
What do I do from here? Where does my life escalate too?
I want to know why I'm the only one, who can see through my eyes,
Why I'm the only one who's crying.
I want to know why you can't see through the tears,
To my heart.

Don't you know how truly great you are?!
Baby, how can you not see right through me?
I need you to tell me how truly beautiful I am.
I want to know that I am really here.
That someone loves me as much as I love them.

I want to hear all about your day, even the stupid parts.
I want to know what life is through your eyes,
And I want you to see every effort I make as an attempt to cover up past mistakes.
I want you know that I'm afraid to tell you how much I miss you,
And I want to warn you that you are still young.

Don't go tying people into a place and force upon them a false destiny.
Learn to trust with your gut, and not your head.
Most of all,
If you don't love me as much as I love you,
Leave me.
Drop me on the ground so hard that I'll remember why I don't want to come back.
Love me, please.
Just love me....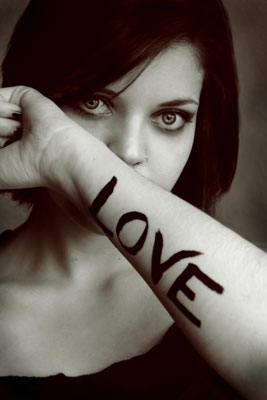 © Michelle B., Blairsville, GA