Tears
February 3, 2012
Cry...Cry my darling.
Cry your tears.
For they are the tears of joy sadness, and sometimes anger.
They dampen the emotion and make it easier to see clear.
So cry, cry your beautiful tears.
They reflect the warrior hidden within you.
You are not alone in this world.
Look around you.
You are surrounded by me, myself, and I.
So cry and show yourself as the warrior you truly are.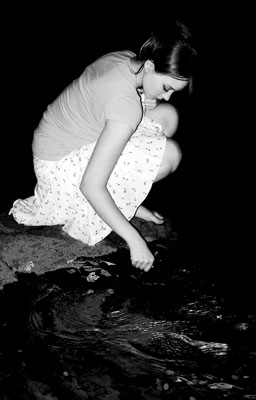 © Michelle B., Blairsville, GA