Daddy, I Need You
February 12, 2012
I long for you in my darkest hour, my time of need.
Despite the thing I did and what you did to me.
We both betrayed our trust for one another,
But doing so brought us closer together.
I thought I could keep quiet until you were done having fun,
But then I thought about all my self-control, and I realized that I had none.
Whatever reason you did it for, what you were thinking, I may never know,
But all the things we are both going through continues to let this emotional river flow.
Opening my mouth about our secret is something, the only thing, I will ever regret.
No one understands that I'm suffering more now; I'd rather deal with your so called "threat."
I'm not sure if I did it for the extra attention.
I never wanted pity or to be looked at differently; that wasn't my intention.
I wanted to stop feeling guilty, like I was hiding something horrible.
But instead of relief, I'm now filled with loss and longing and regret that is no longer tolerable.
I was stupid for what I did, and even though they already closed the case,
It's never going to be solved, for I can't admit the problems I continue to face.
I can't even start to make things better; I don't have a clue what to do,
But I know what will make me feel better;
All I want and need is you.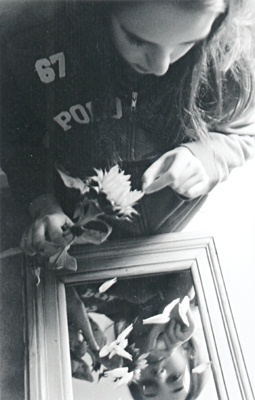 © Cerys W., Marblehead, MA