Myself
March 7, 2012
I am powerful lonely.
Sitting, sipping, stewing,
reveling in my own thoughts
without my loves,
my friends and enemies,
to distract me from myself.

I find my soul.
Looking, lost, loathing
myself I find that part inside,
the ball of weakness
without absolution from my sins.

I close my eyes.
Counting, cooling, calling
unto myself old things
to remind me
that I am not
myself.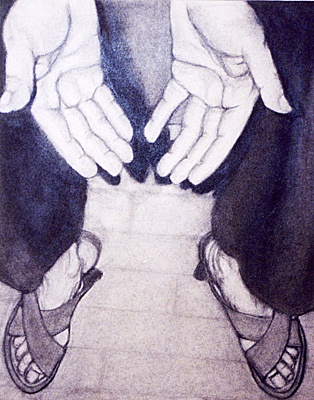 © Daniel R., Cicero, IL