Why???
March 27, 2012
Why is the world so cruel and unfair?
Why can't I be naive and crave for peace?

Why is it impossible for all the people to care for each other?
Why do rich people care about 'dead' money more than the people who needs help?
Why is the value of money more important than the value of moral?

Why do people feel good when they hurt the others?
Why can violence solve problems?
Why are there still wars?

Why do human beings think that they are the owners of the nature?
Why do human beings think they are important in this huge universe?

Why is there stereotyping without deep understanding?
Why are appearances so important?
Why do people think all young people are wrong and immature?

Why can't people love each other in the world instead of calling each other strangers?

Why can't we change impossible to possible?
Why can't we be true to ourselves and not being blindly affected by others?
Why can't we trust the world?
Why can't we awake from the dark?

Why can't I be naive?
Why can't everyone be naive?

Being 'naive', the world will be not be as cruel and unfair as it is today.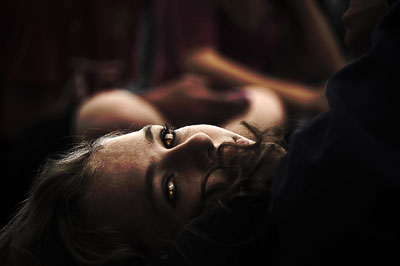 © Calvin C., Salt Lake City, UT